Tarot by Christiana Weekly Newsletter 8/7/2012
Tarot by Christiana Newsletter
          August 7, 2013      
Discovery
Every day there is something new to learn, and something new to discover. So often we forget to look for the unfamiliar and neglect to take the time to notice new things around us.
We are all explorers – every one of us. We are all adventurers on the journey of life.
The more we are able to have a sense of discovery the more interesting our journey will be.
Life is a mystery. Rather than being confused by that fact, why not look for clues and enjoy the challenge? 
What new thing will you discover today?
July Global Tarot Circle Recap
Global Tarot Circle met July 23. We had people from all over the country join us on-line for an hour of tarot exploration.
Some who joined us were tarot professionals, others were hobbyists and others were just beginning their tarot journey.
As usual, we started with questions. Questions can be about tarot, or the kinds of questions about your own life that you might ask a room full of tarot readers.
It is always fun and insightful when we read for each other in Tarot Circle.  We did five short readings, and talked about two questions regarding tarot.
The two questions were these.
Why does the Seven of Wands have shoes that don't match?
When working with a Waite deck, do the colorings of the different editions affect the reading in any way?
After discussing these questions, we did a short workshop on the tarot Pages. Not only are Pages young people, or people of any age learning something new, Pages can be a direct communication from the Universe, urging us to learn something new.
Global Tarot Circle will meet next on September 12th at 7 pm EDT.
Visit the Event Listing for log-in information.
The Fool on a Journey of Discovery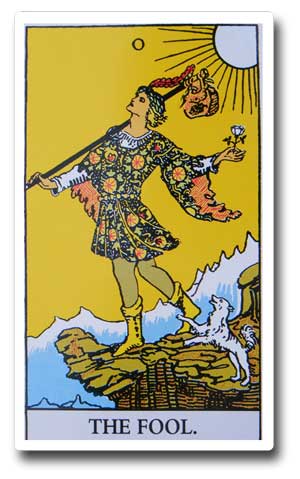 The tarot Fool is numbered card 0.
The Fool travels throughout the deck, experiencing the lessons, characters and themes of the other seventy-seven cards.
The Fool is on a journey of discovery.
The Fool represents each one of us on our journey through life.
Astrologically, the Fool is associated with the planet Uranus. Uranus, related to the element of Air, is considered to be the planet of scientific exploration and discovery.
One of the lessons of tarot is for each one of us to embody the Fool. We each need to embrace our journey without fear, excited to make new discoveries every day.
The Week in Review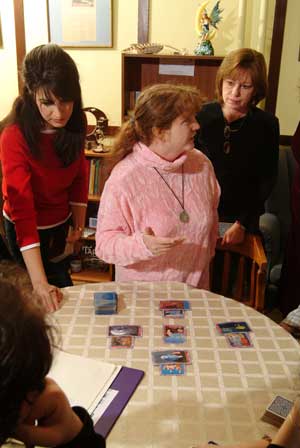 It's Tarot Blog Hop time again!
To celebrate the first harvest, the topic we are blogging on is "What can I share from my table to enrich my community?"
See my answer, and follow the links to see what the other tarot bloggers have to say!
On the Tarot Topics Community Blog I've written something about discovering information in a tarot card.
Read Nine Things to Find in a Tarot Card.
On my Dark Forest blog I've written a short tribute to one of my favorite musicians. Read Jerry Week.
From Around the Web
This week I want to share some interactive tarot fun!
You can take a quiz on tarot history and symbolism on the Villa Revak website.
You can choose a deck and tarot spread and do an online tarot reading at the Llewellyn Free Tarot site.
You can read reviews of hundreds of tarot decks on Aeclectic Tarot.
Tarot Discovery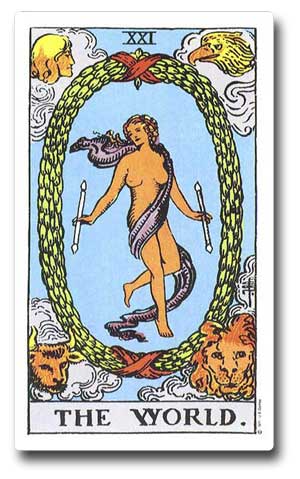 Here's an interesting tarot exercise that will help you discover more about a tarot card.
Using any tarot deck, pull one card at random.
Look at the card, and write down everything you see in the image.
Make a list of all the things you see in the picture. Notice colors, facial expressions, landscape and small details.
How does discovering each detail within a card change or enhance the way you see the card as a whole?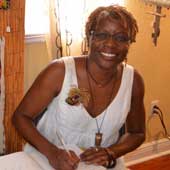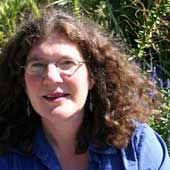 What's up at the Psychic Café?
Last Sunday, August 4th, we enjoyed an encore presentation of our show with Kianga Jinaki.
This week will be our last encore presentation.
On Sunday, August 11th I am proud to give you another chance to watch what happens when I ask twelve people the same question. "What is one thing we can do to create a better world?
On Sunday, August 18th I'll be back with a live show and a special guest, Jennifer Seick.
Make sure you visit the Psychic Café's Facebook page and hit the "Like" button!
Your One-Card Weekly Reading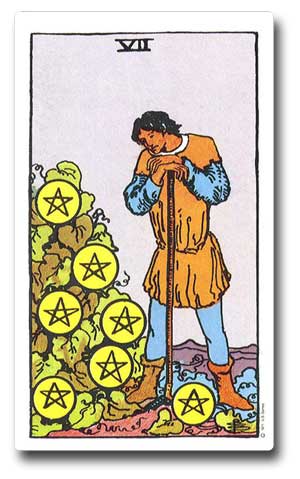 Your one-card reading this week is the Seven of Pentacles.
I often call this card "The Tired Gardener."
Sometimes it feels as if our work is never-ending, and that we will never see the fruits of our labor.
This card reminds us that in order to be successful we must keep working, even when it is difficult, even when we are discouraged, even when we are tired.
Ultimately, we will be successful. Our gardens will bear fruit. That we worked so hard to make it happen will make the harvest even sweeter.
Upcoming Events
August 5th – 8th
Private Readings in Connecticut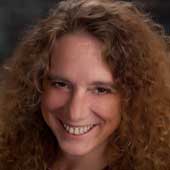 During my trip to Connecticut I have a limited number of days where it would be possible to schedule a private reading or house call.
If you would like to have a reading while I am in Connecticut please call me at 561-655-1160 and we will make it happen!
Sunday August 11, 9 pm
Christiana's Psychic Café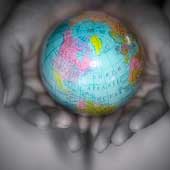 Our final encore show will be "Creating a Better World."
This show first aired on June 2nd, 2013. I asked twelve people to tell me one thing we can do to create a better world.
Their answers are poignant, smart, and doable.
Visit the Psychic Café page for more information.
Sunday August 18, 9 pm
Christiana's Psychic Café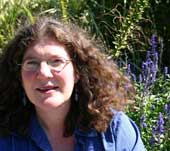 I'm back with a live show and a very special guest!
Jennifer Seick will be joining me for an interesting conversation. Jennifer has a master's degree in counseling, and is an intuitive empath.
She works with tarot and the Four Elements, and designs sacred jewelry.
This promises to be a fascinating show.
Visit the Psychic Café page for more information.
Wednesday August 21, 7 pm
Free Webinar
The Four Elements and the Major Arcana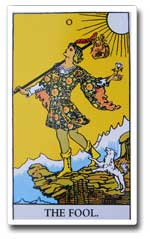 The four elements of life are Earth, Air, Fire and Water. They each have metaphysical properties as well as physical properties.
The four elements correlate with the four suits of the Minor Arcana of the tarot. They also correlate with individual cards of the Major Arcana.
The term "Major Arcana" means "Greater Secrets." The twenty-two cards of the Major Arcana contain the most spiritual messages and lessons of the tarot, and tell the story of our journey through life.
When we learn the elemental associations for each of the Major Arcana cards, we have a clear way to understand these important cards.
This 75 minute webinar will help the tarot student more fully understand the four elements. It will provide a deeper way to comprehend each of the Major Arcana cards. The student will be able to more fully interpret the Major Arcana cards, whether reading for yourself or others.
For log-in information, visit the Event Listing on the Continuing Education Website.
Sunday, August 25, 9 pm
Christiana's Psychic Café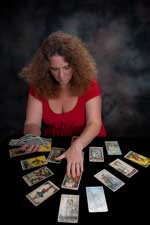 This will be a very special episode, and the first of a two-part series entitled "Christiana Talks Tarot."
I will take you on a journey through the Major Arcana.
Anyone interested in tarot will enjoy a unique perspective on these most spiritual cards in the tarot deck.
Visit the Psychic Café page for more information.
Monday August 26, 7 pm
Premium Webinar
An In-Depth Journey into the Major Arcana – Emotional Balance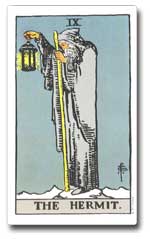 This online presentation will focus on Major Arcana cards Eight through Fourteen, Strength through Temperance.
Christiana will present these cards as the keys to enhancing emotional growth and finding emotional balance.
This class will help tarot beginners develop a solid foundation for their tarot study. Experienced readers will discover new ways to utilize tarot.
My virtual classroom is accessible using your computer or your telephone.
Students will follow the Fool's Journey through the world of emotional growth, and develop an understanding of how these cards hold the secrets of emotional healing and personal well-being.
Students will learn the astrological, numerological and elemental associations for each card. Students will contemplate the Fool's Journey through these seven cards, and discuss how the lessons of each card apply to the challenges of personal growth.
These seven cards plot a journey toward emotional balance and well-being. Students will learn the invaluable philosophies inherent in these cards.
Armed with a complete understanding of each card, students will have an easy time learning ways of interpreting the cards when reading for themselves and others.
For registration and log-in, visit the Event Listing on the Continuing Education Website.
Tarot by Christiana Gaudet
christiana@tarotbychristiana.com
561-655-1160
866-99TAROT (866-998-2768)
Skype: tarot.radio
Private readings and instruction are available by appointment. 
Tarot parties and private readings at your home or office are available throughout Florida. Call for more information or to schedule your event.