Tarot by Christiana Weekly Newsletter 7/10/2013
Tarot by Christiana Newsletter
          July 10, 2013      
How often do we feel like we are struggling to keep our lives in balance? Sometimes it seems that things are getting harder. So many people have to work harder for less money these days. Finding a good balance between work and life is hard. Balancing the checkbook and the diet are also challenges!
It seems that the only way to really stay balanced in our busy lives is to be grounded in gratitude for the things we have and to be flexible as we try to attain the things we want.
Even in these challenging times we can maintain our balance if we keep good priorities and keep a focus on the well-being of our body, mind and spirit.
Meditation, tarot, spiritual thought, yoga, music and healthy food are a few of the things that can help us keep balance in our lives.
Bringing Balance with the Four Elements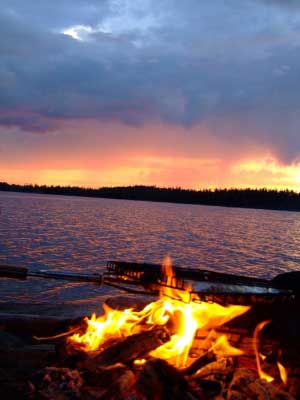 The four classic elements are Earth, Air, Fire and Water. We see the four elements as having metaphysical properties as well as physical ones. The four elements provide a framework for tarot and astrology.
We see Earth as the provider of resources. Air governs our thoughts and communication. Water is about our feelings and emotions. Fire is our passion, our creativity and our spirituality.
When we are connected to all four elements we are in balance. We have resources, clarity, emotional fulfillment and spiritual fulfillment.
Sometimes we end up too focused on one aspect of life and not able to nurture all four adequately.
A good way to bring balance back to our lives is to spend time in nature with all four elements, and to meditate by focusing on each element. Picture yourself under a refreshing waterfall, or sitting by a roaring fire, climbing a green mountain or soaring through the air like a bird.
As you connect with each element you will bring its benefit into your life and bring your life back into balance.
Tarot Cards That Speak of Balance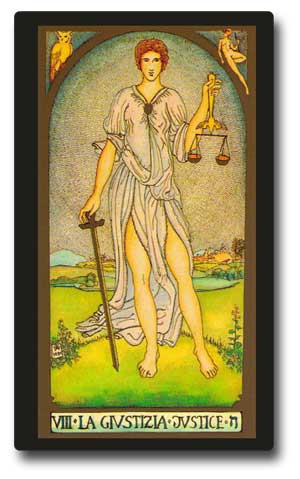 Since finding the right balance in life is so important, there are many cards that have "balance" as a keyword. Of course the difference between Temperance and the Two of Swords, for instance, is significant, but they both have "balance" as part of their meaning.
Other cards that can indicate balance are the High Priestess, the Lovers, Justice, the Two of Cups, the Two of Pentacles, the Two of Wands and the Six of Pentacles.
Each one speaks to a specific type of balance. Here are some ideas to help you interpret them.
High Priestess: 
The balance that comes from wisdom, patience and introspection.
Lovers:
The give-and-take of a relationship.
Justice:
A fair exchange.
Temperance:
Blending ingredients together to create a perfect balance.
Two of Swords:
A balance of ideas.
Two of Wands:
Creating a balanced plan.
Two of Pentacles:
Balancing resources.
Two of Cups:
A perfectly balanced relationship.
Six of Pentacles:
The balance of sharing resources.
When you see these cards in a tarot reading, know that striking the right balance will be a key issue.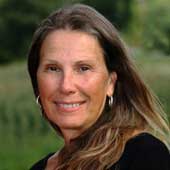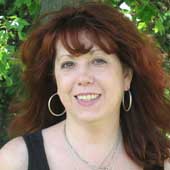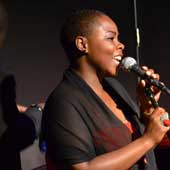 What's up at the Psychic Café?
On Sunday, July 7 Mary Anna Abuzahra was my guest on the Psychic Café.
Our conversation included everything from environmentalism to tarot and astrology to druidism.
Mary Anna is a fascinating woman with a lot of wisdom to share.
Enjoy the show in archive on the Tarot Topics news site.
This week, Sunday, July 14 at 9 pm EDT, Helene Martz will be my guest as we explore the Four Elements from a perspective of divination and spirituality.
We will also have an original song from Kendra Williams, whom you may have seen on the X Factor.
Visit the Show Info Page, and don't forget to Like us on Facebook.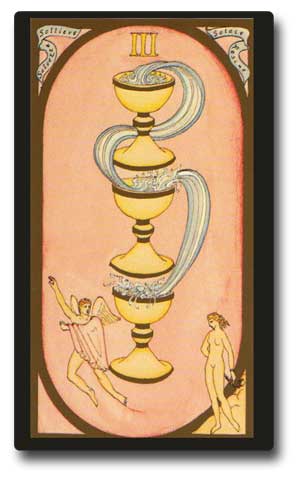 Today your one-card reading comes from the newly reissued Renaissance Tarot. It is the Three of Cups.
Traditionally we see the Three of Cups as a card of merriment, song and dance, social occasions and celebrations.
Some tarot authors have seen the Three of Cups as a card of reunion.
The key words for the Renaissance Tarot Three of Cups are "solace" and "rescue."
Regardless of the deck choice or different authors' interpretations, a few things are very clear.
The Three of Cups points the way to better times ahead. The Three of Cups speaks of a fullness in one's heart; an overflowing of positive feelings.
If that describes how you are feeling now, that's wonderful!
If you are not feeling that way now this card reminds you that happiness is available to you and challenges you to find it.
Thursday, July 11, 7 pm
Premium Webinar
An In-Depth Journey into the Major Arcana – The Material World
Tarot Grandmaster Christiana Gaudet has developed a system for learning and understanding tarot that will help each tarot seeker use the cards not only as potent tools of divination, but also as tools for spiritual growth.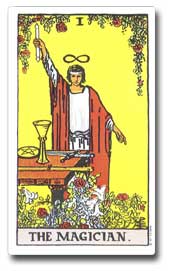 With this system, card meanings are easy to remember, and the lessons of each card are easy to understand.
Beginners will develop a solid foundation for their tarot study. Experienced readers will discover new ways to utilize tarot.
Christiana's virtual classroom is accessible using your computer or your telephone.
In this on-line presentation, students will develop an understanding of The Fool, and the first seven cards of The Major Arcana. These cards hold the secrets of career, relationships and personal mastery.
Students will learn the astrological, numerological and elemental associations for each card. Students will contemplate the Fool's Journey through these seven cards, and discuss how the lessons of each card apply to common experiences in modern life.
The first seven cards are a map for mastering the material world. Students will learn the invaluable philosophies inherent in these cards.
Armed with a complete understanding of each card, students will have an easy time learning ways of interpreting the cards when reading for themselves and others.
For more information and registration, visit the event listing on the Continuing Education website.
Sunday, July 14, 9 pm
Christiana's Psychic Café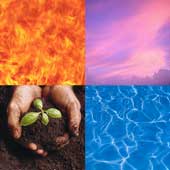 A panel of experts will help us understand the metaphysical significance of the four elements, Earth Air, Fire and Water.
We will see how working with the elements can help us learn esoteric traditions such as tarot and astrology.
We will find healing, balance and inspiration by making a personal connection with the Four Elements.
For more information visit the Psychic Café page on Facebook.
Monday, July 15, 7 pm
Free Webinar
Basic Psychic Development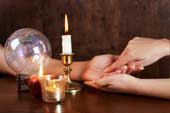 Christiana believes that everyone is psychic!
The challenge is to figure out what your gifts are, and to learn to develop them.
Professional psychic Christiana Gaudet will share the basics with you.
In this exciting webinar you will learn about psychic gifts, psychic tools and simple exercises you can do to strengthen your own psychic abilities.
Whether you are a professional psychic reader or simply want to learn to be more intuitive, you will enjoy this thought-provoking webinar.
For more information, visit the event listing on the Celebrate Spiritual Growth website.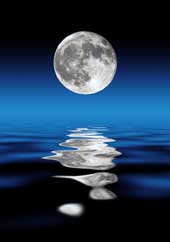 Thursday, July 18 8 pm
Aphrodite's Kitchen
Christiana will join Luminaria Star on Aphrodite's Kitchen, a webcast on the Para Encounters Network, for the monthly Full Moon Howl.
Full Moon Howl features a panel of women who gather to talk about the issues of the day.
Expect humor, wisdom and wit as Christiana shares stories and insights with the panel and audience.
Sunday, July 21, 9 pm
Christiana's Psychic Café
Tarot Innovations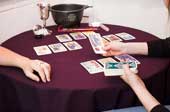 Christiana will talk with professional members of the tarot community who are doing unique things with tarot!
You will have an opportunity to call in and tell us about your tarot experiences, and unique ways that you use tarot!
Find out more on the Psychic Café Facebook Page.
Tuesday, July 23, 7 pm
Free Webinar
Global Tarot Circle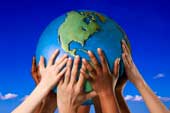 If you have an interest in tarot please join us for an hour of online tarot fun, fellowship and study.
We share readings and learn about the cards as an informal and friendly group.
For log in information please visit the Event Listing on the Tarot Circle website.
Tarot parties and private readings at your home or office are available throughout Florida. Call for more information or to schedule your event.