Mary Ellen Collins on the Psychic Cafe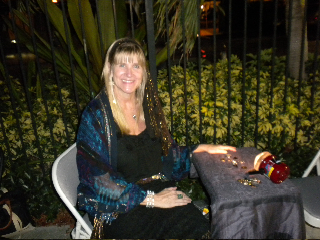 Show date:
Sunday, February 9th, 2014 at 9:00pm EST
On Sunday, February 9, our scheduled guest, Jordan Hoggard, had to reschedule his visit to the Psychic Cafe. We were lucky to be able to snag Mary Ellen Collins to join us. Mary Ellen and I gave a few readings and talked tarot. Mary Ellen shared a really fun tarot game - you can play along when you watch!
Mary Ellen also shares some really interesting techniques for creating and using oracles.