Is a Message Stalking You?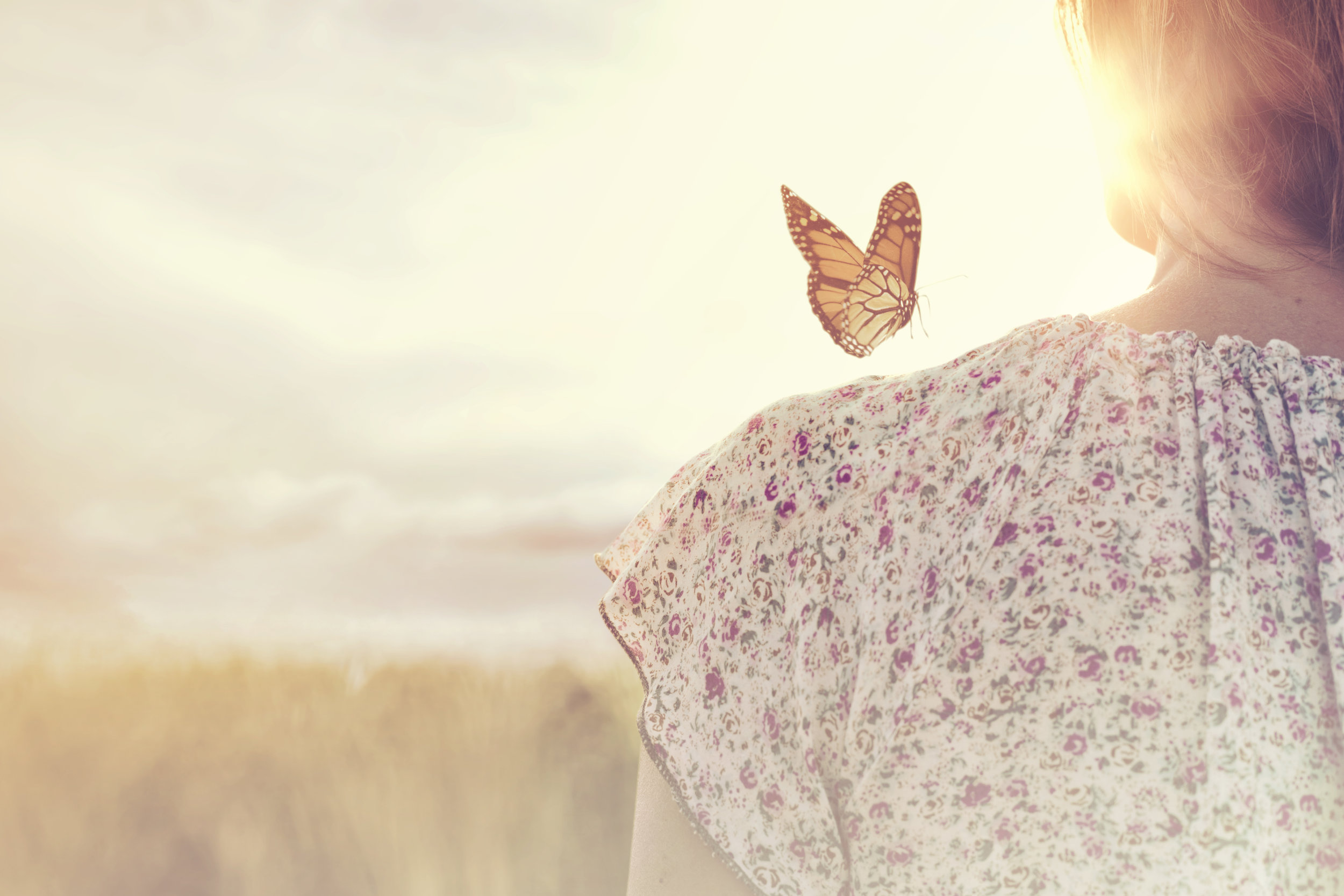 Is the Universe trying to tell you something?
Is a Message Stalking You?
Most of us occasionally feel that we are receiving a special message from Spirit. We divine with tarot cards, runestones and pendulums in hopes of finding that guidance from the Universe. We look for signs and omens in nature, and from the words, songs, and images around us.
We often take the common coins and feathers we happen to find as a message or gift from beyond. Some of us feel that specific loved ones in spirit communicate with us by ringing doorbells, flickering lightbulbs or sending aromas like tobacco or perfume.
Spirit communication is like modern social media in that there are so many possible ways to get a message through. These days, if you want to make sure your friend gets a message you can text on the phone and send an email and private message on every social media platform. The spirit world communicates the same way, that is, through many methods.

Sometimes we start getting the same message in a variety of ways; perhaps through dreams, divinations and the presence of significant animals, all in a short time span. Sometimes we hear the same unusual phrase several times in a day. Many of us have experienced 'stalker' tarot cards which keep appearing, over and over, for no understood reason.
Very often folks report to me the insistent feeling that they are receiving a message but can't quite understand what it is, or what it's about. I've had that feeling, too. It usually happens over a span of weeks or months. Then, a significant change happens, and I realize that Spirit has been surrounding me, and preparing me.
Then, the message is clear, and stops stalking me. The tarot cards that stalked me take on an added meaning I know I will never forget. The symbol that has stalked me, like an animal or a flower blossom, becomes something of power for me; something I use to build strength to handle the changes that are occurring.
Do these messages from the Universe always portend a crisis or unwanted event? Not at all! Sometimes they turn out to be predictive of a significant change. Sometimes the messages are coming from a departed loved one and are simply a form of conversation. Sometimes the message is one of encouragement or direction, like marching orders from the Universe. Sometimes the message is simply that you are not alone.
If you feel like a symbol, tarot card, theme or message is stalking you, pay attention to it, but don't let it trouble you.
Ask to have your message clearly revealed in your dreams. Seek a reading with a trusted friend or professional. Turn to your own divination practice. Journal and meditate. Talk with your friends Eventually, one way or the other, the message will become clear if you remain open.
Don't be afraid or impatient, and don't feel frustrated that you don't yet understand what you are hearing.
Simply be grateful for this evidence of your connection to the spirit world. Find comfort in the sign and synchronicities around you.
Classes in Palm City, Teuquesta and Connecticut
I am very excited to be teaching some great in-person classes in my new conference room, at Dream Angels in Tequesta, Florida, and in New Haven and Madison, CT at True Bikram Yoga.
Some of the classes in my conference room will be free, including my class tonight, August 8, at 7 pm. Other classes are affordable, and all are absolutely worth your investment of time and money.
On the fourth Thursday of every month (except November and December) Mary Ellen Collins and I take turns teaching the monthly "Tarot and Other Methods of Divination" series at Dream Angels.
During my trips to Connecticut I always enjoy the opportunity to teach special Sunday evening classes at the yoga studios. This time I will be presenting "Tarot and the Four Elements" on Sunday, September 9 at True Bikram Yoga, New Haven.
The following Sunday, September 16, studio owner Robin Brace and I will teach an exciting workshop at True Bikram Yoga in Madison. The class is "Plant Magic: Essential Oils to Enhance Intuition and Manifestation".
Mark your calendars now; check this newsletter in the next few weeks for the link to reserve your seat and prepay your classes.
Those of you who can't attend my in-person classes will have some great new opportunities to study with me online – stay tuned!
If you have any questions about upcoming classes or private study opportunities, please call or text me at 561-655-1160.
Making Sense of Synchronicity Card Spread
If you've been getting a sign, symbol or stalker tarot card and aren't sure what it means, try this card spread with your tarot or oracle cards.
First, pull one card for each significant symbol or sign. For instance, if you are seeing butterflies and cats, draw one card for butterflies and another for cats. If you keep hearing stories about Botswana and that feels significant, draw one card for Botswana.
Look at each card and see what it tells you about your symbol, and what your symbol might mean to you.
Now, take the rest of the cards, and lay them out across the table. Ask the following questions, one at a time. Pull one card from anywhere in the deck to answer each question, and then lay the cards down in any shape you like. You may pull another card or two to add to your story if you like.
Once the questions are all asked, look at the group of cards together for more messages and answers.
What is the message for me?
What can I do to hear Spirit more clearly?
Who is a loved one communicating with me?
How shall I respond to this communication from Spirit?
Have a Reading, Take a Class or Host a Party on my Final Northeastern Tour of 2018
My Northeastern Tarot Tour starts in Madison, CT on Thursday, September 6.
On the 7th and 8th I will be available for readings on the Upper East Side of Manhattan.
Until I fly back to Florida on September 19th I will be available for private readings by appointment at True Bikram Yoga in Madison, and for house calls and parties in Connecticut, Massachusetts and Rhode Island.
To book your appointment or party, call or text 561-655-1160.
I am also excited to announce that I will be teaching two classes while I am in Connecticut.
On Sunday, September 9th at 7 pm I will be teaching "Tarot and the Four Elements" at True Bikram Yoga in New Haven.
On Sunday, September 16th I will be co-teaching with studio owner Robin Brace at 7 pm at True Bikram Yoga in Madison. Our topic will be "Oils for Intuition and Manifestation". We will be working with essential oils to enhance psychic ability and ability to manifest our dreams and desires.
Save these dates – you will soon be able to reserve your seats on the True Bikram website. I will share that link in the next newsletter!
Of course, while I am traveling I will still be available for readings by Skype, phone, Messenger and FaceTime.
If you would like to see me in Palm City, Florida, I will be available for appointments prior to September 5 and after September 20.
Upcoming Events
Wednesday, August 8, 7 pm
Free Class! An Evening with the Tarot: Art, History and Culture
Christiana's Conference Room
1025 SW Martin Downs Blvd, Suite 203, Palm City, FL
Whether you are an adept tarotist or simply curious, you are guaranteed to learn something that surprises you at this exciting lecture! Be in the audience for the first presentation of this newly updated lecture that has captivated hundreds of attendees at events throughout Florida.
Feel free to bring your own tarot decks to participate in some hands-on exploration of the tarot symbols and images.
Admission is free, please bring a snack and/or beverage to share if you are able. Call 561-655-1160 for more information.
Sunday, August 19, 4 pm
Special Class! Tarot Basics and Beyond
Christiana's Conference Room
1025 SW Martin Downs Blvd, Suite 203, Palm City, FL
In this class, tarot beginners will get a basic overview of tarot structure, traditions and techniques, and will be introduced to the twenty-two cards of the Major Arcana.
Experienced tarotists will get not only a refresher, but a new understanding and perspective of both the cards and techniques for reading.
This is the first in an ongoing series of tarot classes designed to offer foundational tarot knowledge for spiritual seekers, curious explorers and dedicated diviners.
Class size limited to eight people. Class fee $30,
payable on my website
or by calling 561-655-1160. You must be prepaid to reserve your seat.
Sunday, August 26, 4 pm
Tarot Meetup: Cards and Conversation
Panera Bread
2894 Town Center Way, Palm City, FL
Join our tarot meetup for fun, food and fellowship as we share readings and tarot exploration together.
Wednesday, August 29, 7 pm
Global Tarot Circle on Facebook Live
Join me on my
Facebook business page
for an hour of readings and study with tarot friends from around the world.
September 6-18
Last Northeastern Tour This Year!
Connecticut, Massachusetts, Rhode Island and New York
Readings, parties and house calls available in Connecticut, Massachusetts, Rhode Island and NYC. Call 561-655-1160 for details.
Sunday, September 9, 7 pm
Special Class: Tarot and the Four Elements
True Bikram Yoga, New Haven, CT
The study of tarot, a book of spiritual wisdom in picture form, can offer insight, inspiration and personal reflection. One of the easiest ways to connect with the symbols of tarot is through the lens of the Four Elements; Earth, Air, Fire and Water.
Each of the Four Elements hold a powerful key to understanding astrology and tarot, and thereby, understanding yourself.
Join author Christiana Gaudet for a hands-on exploration of tarot appropriate for any level of experience, from expert to the merely curious.
Bring a tarot deck or borrow one at the workshop. There will be an opportunity to register on True Bikram Yoga's website shortly.
Sunday, September 16, 7-9 pm
Plant Magic: Essential Oils to Enhance Intuition and Manifestation
True Bikram Yoga, Madison, CT
We all know that essential oils can offer profound healing of body and mind, but how can we use oils for spiritual growth and healing?
Join Robin and Christiana for an enlightening evening as you discover and deepen your own connection to guidance and wisdom, and your own ability to manifest your best destiny.
About Christiana
Card & Craft, Inc.
Christiana Gaudet
1025 SW Martins Downs Blvd.
Suite 203
Palm City, FL 34990
Private telephone, Skype, FaceTime and in person readings and instruction are available by appointment.

Tarot parties at your home or office are available throughout Florida.
Call toll free 866-99TAROT (866-998-2768),
Palm City 772-207-1852
or text or call 561-655-1160
for more information or to schedule your event.

Agent inquiries are welcome.
Copyright © 2018 Christiana Gaudet, All rights reserved.