Tarot by Christiana Weekly Newsletter 6/19/2013
Tarot by Christiana Newsletter
          June 19, 2013      
Intuition
Call it a feeling, a hunch, a gut-level reaction. We all have intuition – the ability to sense things.
Webster defines "intuition" as "the power or faculty of attaining direct knowledge or cognition without evident rational thought and inference."
For many of us, intuition is easy to ignore, but when we ignore it we usually regret it.
Most of us agree that the more we work to understand and listen to our intuition, the more it feels that we have direct and helpful guidance in our lives. That guidance helps us set priorities and avoid pitfalls.
Learning to trust our intuition is a way in which we learn to better care for ourselves. When we learn to trust our intuition we learn to trust ourselves.
The Voice of Intuition
In many ways, intuition is a psychic ability. Perhaps this guidance comes from our higher consciousness. Perhaps it comes from Spirit. One way or the other, the more we pay attention to our intuition the more our psychic ability will grow, and the more we will be able to avoid difficulties and maximize opportunities.
Sometimes it is hard to tell the difference between anxiety and intuition. Both can nag at us. For most people, though, anxiety is a loud nagging voice, and intuition is a whisper.
When we listen to the little voice of intuition we can often hear the guidance that helps us most. This is one of the reasons meditation is so important. When we quiet our minds it is easier to hear that guidance.
Oracles like tarot work on an intuitive level as well as an interpretive one. When we open ourselves up and allow the cards to lead us, we will often glean a great deal of important information.
Intuition also opens us to signs and omens. It allows us to notice the things that encourage us and point us in the right direction.
Christiana's Trip to Connecticut
I will be in Connecticut Friday, August 2nd until Sunday, August 11th. 
If you would like me to visit your home or office and provide private, in-person readings for your friends, coworkers or clients please give me a call at 561-655-1160 to check availability and make your reservation.
Now it the time to reserve your psychic house party during the limited time I will be in Connecticut. There are very few dates left!
How Intuition Works with Tarot
To effectively use tarot it is important to memorize key words and meanings for each card. But the cards all have multiple possible meanings. Intuition helps us immediately know which of the possible interpretations are correct.
Tarot is illustrated with symbols and images. Intuition often draws our eyes to specific images within the cards. These images usually hold additional information for the reading.
The tarot pictures themselves often tell stories. Our intuition helps us see those stories within the reading.
When we work with tarot we automatically become more psychic. As we shuffle and lay out the cards we are often given thoughts, memories and visions that add to the reading.
Many people feel that tarot reading can be interpretive or intuitive, but not both. The truth is, a really effective tarot reading is a combination of intuition and interpretation.
Brand new tarot readers are able to look at the cards and discern accurate meaning from them, even without studying their traditional interpretations. The cards speak to us whether we study them or not.
When we study the cards we open up to a wealth of information that allows us to give detailed readings. Our intuition continues to play an important role in tarot reading by adding to the information we receive, by helping us discern details and by narrowing the possibilities to what is most true and most accurate.
Develop Your Intuition
Mark your calendar now for a free Psychic Development webinar!
Christiana is offering a free webinar on Monday, July 15 at 7 pm, that will help you discover the power if your own intuition. You may join on your computer, tablet or smartphone, or you may call in to participate.
Christiana believes that everyone is psychic! The challenge is to figure out what your gifts are, and to learn to develop them.
Professional psychic Christiana Gaudet will share the basics with you. In this exciting webinar you will learn about psychic gifts, psychic tools and simple exercises you can do to strengthen your own psychic abilities.
Whether you are a professional psychic reader or simply want to learn to be more intuitive, you will enjoy this thought-provoking webinar.
For more information, visit the event listing on the Celebrate Spiritual Growth website.
What's up at the Psychic Café?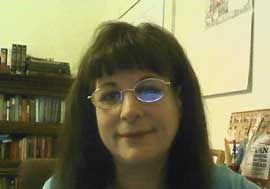 I was happy to welcome Barbara Graver, editor of the New Age Review, to the Psychic Café on June 16th.
Together we read for callers and discussed a number of pertinent topics, including angels, mediumship and the journey toward spiritual enlightenment.
Watch the show in archive on the Tarot Topics news site.
Coming up this Sunday night on the Psychic Café we have an exploration of divination.
We'll talk about different kinds of divination, and check in with a few professional and amateur diviners to see how divination works for them.
We'll also have a short interview with Ambika Devi about her new forthcoming novel about a tarot reader, Lillith.
It all happens this Sunday, June 23 on Christiana's Psychic Café.
Visit the Show Info page for more information, and don't forget to Like us on Facebook while you are there.
Your One-Card Weekly Reading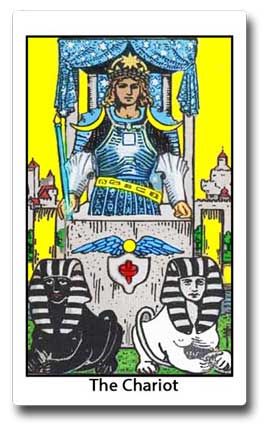 Your one card reading this week is the Chariot.
The Chariot is a prime example of a card that can have a very specific mundane meaning and a very powerful spiritual meaning at the same time.
On a mundane level, the Chariot often refers to transportation. It can indicate travel, or an issue with your car.
On a more spiritual level, the Chariot affirms your mastery in the world. The Chariot reminds you that you are in the driver's seat and in control of your destiny.
The Chariot tells you that you are the hero in your own adventure story. You can go where you want, and the universal forces that surround you will conform to your will.
That you are in such a powerful position is no accident – you have been working hard to achieve this.
Here is a poem about the Chariot from my 78 Poems Project.
The Chariot
Opposites in union pull forward
Directed not by hand but by will.
The power of myth and the power of mind
The hero is traveling still.
Transportation and transformation
A singular vision and quest.
The warrior speeds commanding his steeds
Envisioning total success.
Swift motion and great calculation
Under the cover of stars.
Mastery conquering mystery
Whether ordeals or journeys or cars.
Upcoming Events
Saturday, June 22, 2:30 pm
A Midsummer Psychic Gallery with Christiana Gaudet
Pearl Rauberts' in Loxahatchee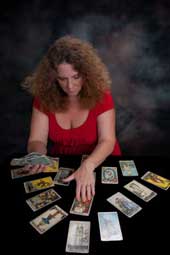 Enjoy a special in-person event with Christiana Gaudet at the home of healer and teacher Pearl Rauberts.
The summer solstice, also known as midsummer or Litha, is a time to celebrate every part of life, from work and family to romance and creativity.
What better time could there be to gather together to hear personal messages from Spirit?
Psychic Tarot Grandmaster Christiana Gaudet will return today for an afternoon of fellowship.
Within sacred space, Christiana will reveal information for each person. You will have the opportunity to ask questions and receive guidance about all aspects of your life. You may even receive a message from a loved one in Spirit!
Those who have attended galleries with Christiana before describe them as inspiring, entertaining and amazing. Each person's reading is specific and insightful.
Don't miss this opportunity to receive the information you need to live your life more fully.
Reservations are required for this event. For more information visit the event listing on the Celebrate Spiritual Growth Website.
Sunday, June 23, 9 pm
Christiana's Psychic Café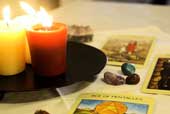 This week our feature is "Divination Exploration."
Christiana and a panel of guests will explore the history, practices and value of divination.
Join us for an entertaining and informative hour!
For more information, visit the show page on Facebook!
Monday, June 24, 7 pm
Free Webinar
The Four Elements and the Minor Arcana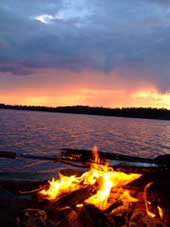 Please join us for a 75-minute-long webinar about the Four Elements (Earth, Air, Fire and Water) and the Minor Arcana of the Tarot.
This class will cover the powers and properties of the four elements, and how they relate to the four suits in tarot.
You will learn ways of interpreting the pip cards and the court cards based on their elemental association. You will learn ways of designing and performing tarot spreads based on the four elements.
This class is appropriate for beginners, and readers of all levels.
For more information and to log in, visit the event page on the Continuing Education website.
Sunday, June 30, 9 pm
Christiana's Psychic Café

Mary Wilson, owner, editor and author at Jupiter Gardens Press will join us to talk about new trends and opportunities in publishing.
This is a must-see for any aspiring authors.
Mary is a Pagan tarotist writer with a penchant for romance who has found a way to make her dreams, and the dreams of others, come true.
Jupiter Gardens Press also has an adults-only imprint, so viewer discretion may be advised.
Visit the Psychic Café show page for more information. 
Sunday, July 7, 9 pm
Christiana's Psychic Cafe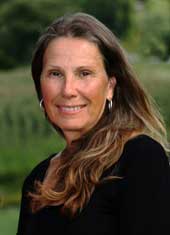 Astrologer and tarot reader Mary Anna Abuzahra will join us on the Psychic Café.
Mary Anna is a true renaissance women – her interests and activities span everything from astrology to Goddess spirituality to archery.
She will have a lot of information and a great perspective to share with us.
Visit the Psychic Café show page for more information.
Thursday, July 11, 7 pm
Premium Webinar
An In-Depth Journey into the Major Arcana – The Material World
Tarot Grandmaster Christiana Gaudet has developed a system for learning and understanding tarot that will help each tarot seeker use the cards not only as potent tools of divination, but also as tools for spiritual growth.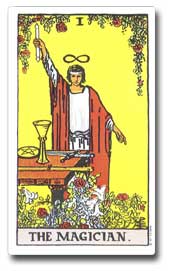 With this system, card meanings are easy to remember, and the lessons of each card are easy to understand.
Beginners will develop a solid foundation for their tarot study. Experienced readers will discover new ways to utilize tarot.
Christiana's virtual classroom is accessible using your computer or your telephone.
In this on-line presentation, students will develop an understanding of The Fool, and the first seven cards of The Major Arcana. These cards hold the secrets of career, relationships and personal mastery.
Students will learn the astrological, numerological and elemental associations for each card. Students will contemplate the Fool's Journey through these seven cards, and discuss how the lessons of each card apply to common experiences in modern life.
The first seven cards are a map for mastering the material world. Students will learn the invaluable philosophies inherent in these cards.
Armed with a complete understanding of each card, students will have an easy time learning ways of interpreting the cards when reading for themselves and others.
For more information and registration, visit the event listing on the Continuing Education website.
Tarot by Christiana Gaudet
christiana@tarotbychristiana.com
561-655-1160
866-99TAROT (866-998-2768)
Skype: tarot.radio
Private readings and instruction are available by appointment. 
Tarot parties and private readings at your home or office are available throughout Florida. Call for more information or to schedule your event.