Goals and Distractions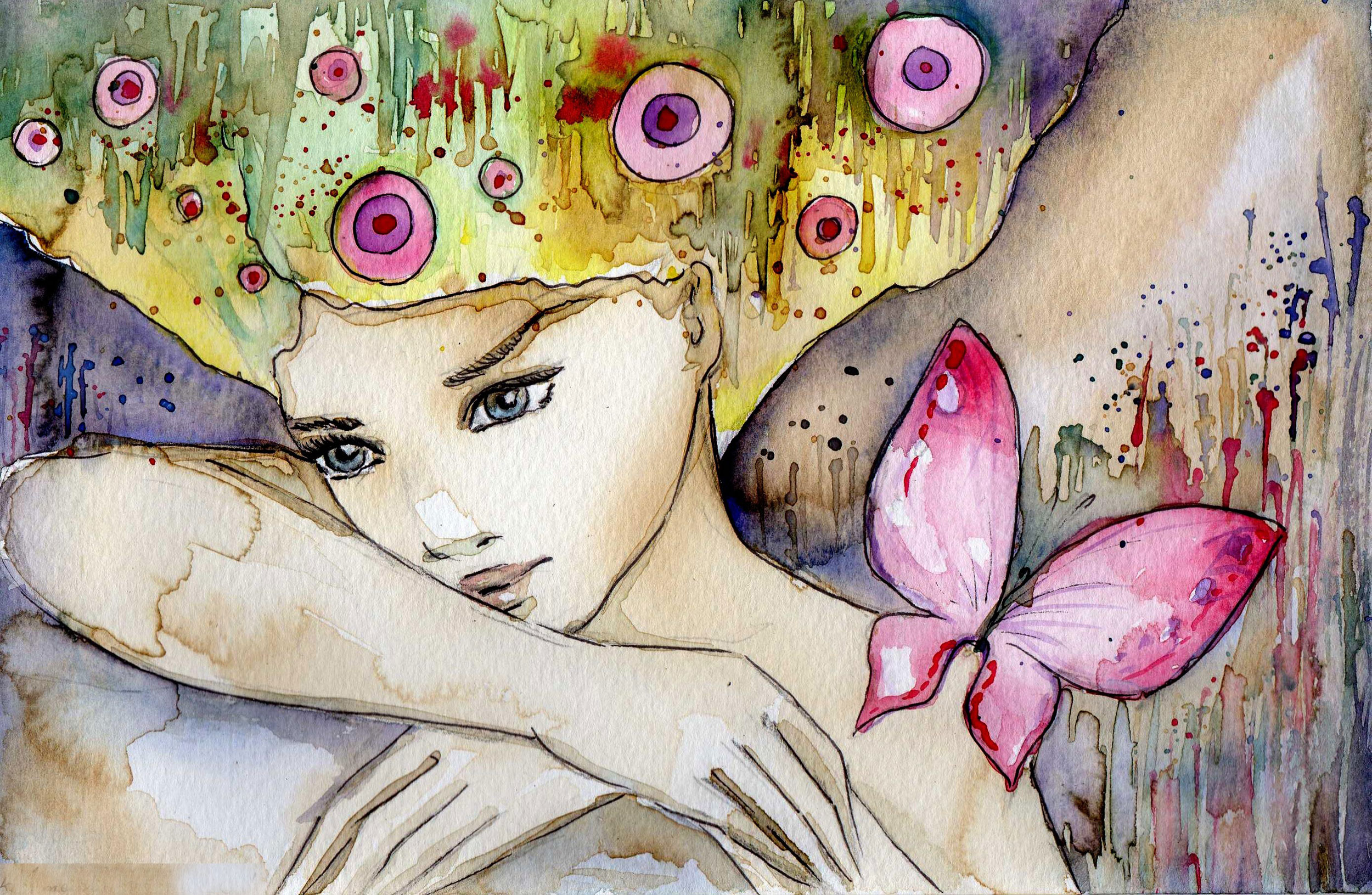 Keep Your Focus and Attain Your Goal
Wouldn't it be great if the world and everyone in it would cooperate when we are focusing on an important goal? Sometimes we are lucky enough to have the wind at our backs and our success come with ease. Most of the time, however, the opposite is true. We find ourselves struggling not only to achieve our goals but also to cope with the life that is happening in the meantime.
It can be important to acknowledge the things that are going wrong in life, and to take time to make corrections, or to give yourself time to grieve, adjust, or heal. Yet, often we don't have that luxury; our path demands that we focus on the goal and go for it, even under difficult circumstances.
When that is the case, we need to hold ourselves accountable even when we feel overwrought. We need to acknowledge our upsets, but never let those hurts distract us from our journey. Most importantly, we need to know that success is possible even when the sailing isn't smooth. We need to remember that we have support from the Universe even in the midst of the storm.
See Me This Month in the Tampa Bay Area
I will be in the Tampa Bay Area February 15 through 17. I am available for house-calls, parties and private readings.
Please join us for our Meetup Sunday afternoon at Panera Bread in Lutz, and please call or text me at 561-655-1160 to book your in-person session or party with me.
Find Focus with the Tarot Fours
The tarot fours offer great lessons in staying in your lane, keeping your boundaries, and being true to your goal.
The Major Arcana four, the Emperor, reminds us that stability comes from responsibility, even when you have to fight to fulfill it.
The Four of Pentacles, though often thought of as a card of selfishness, reminds us that self-care and boundaries are important.
The Four of Swords reminds us of the focus that can come from meditation, quiet, and taking time away.
The Four of Wands teaches us that creativity and passion can flourish within a stable structure.
The Four of Cups asks us to make do with what we have when we must, or to wait for something better when we can.
The next time you are feeling distracted from your path, use the lessons of the tarot fours to get back on track!
The Week in Review
This week I posted a piece about new tarot businesses and the problems they encounter.
I also shared the video from my most recent informal tarot business conversation with Jenna Matlin on YouTube. There, and in the upcoming events section of this newsletter, you will also find information about our next free online meeting.
From Around the Web
I found this piece from a few years ago on Elephant Journal. It offers some ways to clear the energy in your home.
From Medium, another helpful older piece on false positivity and spiritual bypass.
Here is a piece on avoiding healer burnout from Tiny Buddha.
Cards for Your Consideration
Today I want to share a new trend in tarot packaging by U.S. Games Systems, Inc.; Small tins of tarot!
These smaller decks are easy to shuffle and carry, but still large enough to work with well. The tins aren't indestructible, but they are a safe and secure way to carry your cards.
Whether you are traveling, camping, or just a tarot reader on the go, these convenient decks are easy, fun and functional. If you want a smaller deck to stash in your desk drawer at work, these do nicely. If you get caught in the rain, the tins are waterproof!
The best part is, they aren't expensive, so you can indulge your inner tarot collector!
Upcoming Events
Thursday, January 31, 7 to 9 pm
Psychic Gallery with Christiana Gaudet
Dream Angels, 128 Bridge Road, Tequesta, FL
Bring your questions and join us in sacred space for an insightful and entertaining evening! In this small group setting each person attending will receive helpful information and answers. You may even receive a message from a loved one in spirit!
Register with Dream Angels.
Wednesday, February 6, 9 to 10 pm
Jenna and Christiana on the Business of Tarot #3
Via Zoom
If you are a tarot professional, or want to be, you can join Jenna and me for a free informal webinar. We will discuss our experiences in business ahead of presenting the Professional Development Extension Day at Northwestern Tarot Symposium this March.
Just use the information below to log in.
One tap mobile
+16699006833,,961286192# US (San Jose)
+19294362866,,961286192# US
Dial by your location
+1 669 900 6833 US (San Jose)
+1 929 436 2866 US
Meeting ID: 961 286 192
Find your local number: https://zoom.us/u/acJAAkEiq
Tarot Readings for Personalities and Relationships
Sunday, February 10, 4 to 6 pm
Christiana's Conference Room
1025 SW Martin Downs Blvd, Suite 203, Palm City, FL
How do tarot cards speak of people, their personalities and their relationships? How can we use tarot to better understand ourselves and each other?
In this class you will learn how to give helpful relationship readings and couples readings, and how to determine the nature and needs of an individual simply by understanding the cards that appear for them.
This special Valentine's Day inspired tarot class is appropriate for readers of all levels of experience. Bring your tarot deck or buy or borrow one in class. Class fee is $37.50. Seating is limited, reserve your seat online!
Tarot Meetup at Panera Bread in Lutz
Sunday, February 17, 3 to 5 pm
Panera Bread, 23388 FL-54, Lutz, FL, 33549
I'm in town for the weekend so I thought it would be great to meet at our old spot! Everyone with an interest in tarot is welcome to join us for an informal workshop, some readings, food, fun and fellowship. There is no charge to attend, but you can register, and learn more, on Eventbrite.
Tarot Topics Newsletter Volume 2 Issue 5 - January 30, 2019