Tarot by Christiana Weekly Newsletter 5/8/2013
Tarot by Christiana

Newsletter
Mother's Day 
 
Mother's Day has become a time when we honor all the women in our lives. It is a time to remember our mothers in spirit, our grandmothers, aunts, and all the important women we know.
It is also a time to connect with our Earth Mother – to spend some time in the sun, enjoying the springtime.
However you spend Mother's Day, enjoy the many blessings that are yours, and take the time to nurture yourself and to nurture the special women in your life.
The Four Elements
The four classic elements are Earth, Air, Fire and Water.
These elements have metaphysical properties as well as physical ones, and correspond with many esoteric systems, including tarot, astrology and the seven chakras.
To live a balanced life it is helpful to make a connection with each of the four elements, either physically or through meditation.
The element of Air rules the mind. Water rules the heart. Fire rules our passions. Earth rules our wealth and health.
Now that spring is here it is easy to enjoy the fresh air on a breezy day, sit by a campfire, plant a flower and enjoy the beach. Doing these things is helpful to us on a deeper level than most people realize.
Honoring the Empress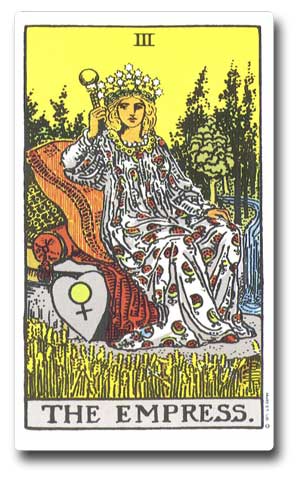 In tarot, Major Arcana 3 is the Empress. The Empress is the card of the mother. When she comes up in a reading she could indicate pregnancy, motherhood and mothering issues.  Or she could be communicating a message from a maternal relative in spirit.
The Empress card can also indicate success, fertility and luxury.
You can meditate with the Empress card to help improve your relationship with your mother, to help you become a better mother, to increase fertility and to help you communicate with a beloved woman in spirit.
The Empress card is also a representation of Gaea – the Earth Mother. You can use this card to manifest positive things for your home and for our planet.
A Special Gift for Mom
You can give the special lady in your life a gift she will never forget! Gift Certificates are available for a phone or Skype reading with Christiana, private tarot instruction or a premium webinar.
Readings can be a half hour or hour long, and include a recording of the reading. Readings can cover a wide area of topics and concerns – everything from family to creativity, spirituality, career, relationships and communication with those who have passed on.
Premium webinars are a great gift for the tarotist in your life. Webinars are exciting, informative and affordable. Webinars repeat often, so it is easy to find one that fits into a busy schedule.
Private instruction is generally done over Skype. This is a great gift for the serious tarotist in your life.
Simply call Christiana at 561-655-1160 to arrange a gift that is easy to give and wonderful to receive.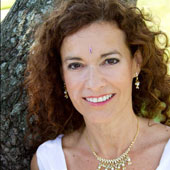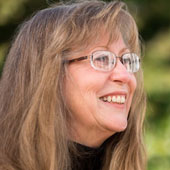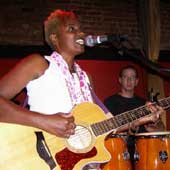 What's Up at the Psychic Café?
Last week we had an encore presentation of the Psychic Café. We aired the January 20th episode featured Marcy Currier and Lourdes Starshower. Some things are just as good the second time around. If you haven't seen it yet, or want to watch it again, you can find it in archive.
Coming up for our Mother's Day edition of The Psychic Café Hillary Gauvreau will be my guest. Hillary is an energy healer and a teacher at the Barbara Brennan School of Healing.
I will also give a review of a tarot exhibit I visited at the Dali Museum in St. Petersburg.
We'll have music from Robin Renee and a conversation about how mother issues show up in tarot!
It all happens this Sunday at 9 pm EDT on Christiana's Psychic Café.
Your One-Card Weekly Reading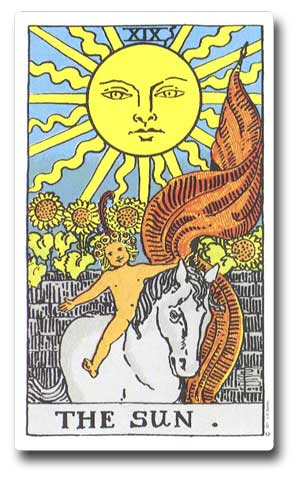 Your one-card reading this week is The Sun.
The Sun is a card of brilliance and happiness. It suggests positive outcomes, intelligence and good luck.
The Sun gives an important piece of direct advice. You must allow yourself to shine. You must use your talents, skills and ability. You must not hold back, but instead must live in the light, try your very hardest and be your very best.
You must allow nothing to take away your ability to shine.
Upcoming Events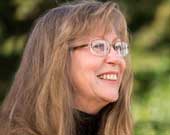 Sunday, May 12, 9 pm EDT
Hillary Gauvreau on the Psychic Café
Hillary is a well-known energy healer and a teacher at the Barbara Brennan School of Healing.
We will discuss healing methods and theories and learn ways to heal the body, mind and spirit.
Join us Sunday night at 9 on the Para Encounters Network.
Monday May 13, 7 pm EDT
Free Webinar
The Four Elements and the Major Arcana
The four elements of life are Earth, Air, Fire and Water. They each have metaphysical properties as well as physical properties.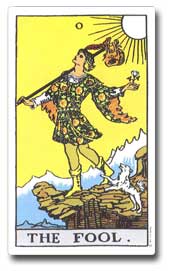 The four elements correlate with the four suits of the Minor Arcana of the tarot. They also correlate with individual cards of the Major Arcana.
The term "Major Arcana" means "Greater Secrets." The twenty-two cards of the Major Arcana contain the most spiritual messages and lessons of the tarot, and tell the story of our journey through life.
When we learn the elemental associations for each of the Major Arcana cards, we have a clear way to understand these important cards.
This 75 minute webinar will help the tarot student more fully understand the four elements. It will provide a deeper way to comprehend each of the Major Arcana cards.
The student will be able to more fully interpret the Major Arcana cards, whether reading for yourself or others.
For more information and log-in, please visit the event listing on the Continuing Education website.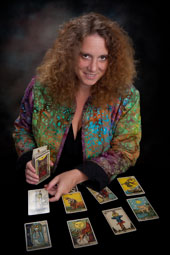 Tuesday May 14, 2 pm EDT
Online Class for Premium Members of the Tarot Guild
Situational Spreads
Christiana will teach special techniques for creating custom tarot spreads for clients and for yourself.
This class is free for premium Tarot Guild members or available for a small fee.
For more information visit the class listing at the Tarot Guild.
Sunday May 19, 9 pm EDT
Christiana's Psychic Café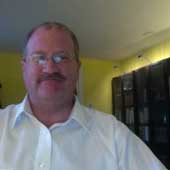 Our guest will be Bill Lutz, humorist, writer, historian and ghost-hunter!
We will also have more information about the tarot exhibit at the Salvador Dali Museum.
Join us on the Para Encounters Network.
Thursday, May 23, 7 pm EDT
Premium Webinar
Sharing Wisdom - Reading for Others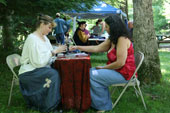 Tarot hobbyists, professional readers, and those somewhere in between, all share something in common. We all want to give the best readings possible to clients, family and friends.
In this online presentation, Christiana Gaudet will guide you through each step of performing a great reading. She will help you discover your personal style as a reader, and discuss some common pitfalls and ways to avoid them. She will give you insight in how to derive the most specific information possible from each reading.
Christiana's virtual classroom is accessible using your computer or your telephone.
For more information and to register, visit the Event Page on the Continuing Education Website.
Sunday, May 26, 9 pm EDT
Christiana's Psychic Café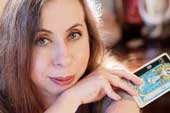 Theresa Reed, "The Tarot Lady," will be joining us for a discussion about tarot, professional readings and metaphysical business. Theresa is well-known, unique and fun.
Don't miss a chance to get The Tarot Lady's perspective on the cards.
Join us on the Para Encounters Network.
Tuesday, May 28 7 pm EDT
Free Webinar
Global Tarot Circle
Tarot Circle is the free, fun way to learn more about tarot and enjoy tarot fellowship.
Everyone with an interest in tarot is welcome to participate.
Our topic this month is "Tarot and Relationships."
For log-in and other information, visit the Event Listing on the Tarot Circle website.
Tarot by Christiana Gaudet

christiana@tarotbychristiana.com

 

561-655-1160

866-99TAROT (866-998-2768)

 

Private readings and instruction are available by appointment.