Tarot by Christiana Weekly Newsletter 7/3/2013
Tarot by Christiana Newsletter
          July 3, 2013      
Independence Day is a time to celebrate our country and our family traditions. Perhaps it is also a good time to think about our personal independence.
So often we become dependent on habits, patterns and ways of thinking that really don't serve us. What would happen if we were to become independent of guilt, shame and negative attitudes? What if we were to become independent of fear?
This week amid the fireworks, picnics and family gatherings, let's take a moment to give thanks for our strength, not just as a nation, but as individuals.
The Difference Between Codependence and Interdependence
When we talk about being personally independent and self-reliant there is always a question about relationships.  None of us is an island. None of us can survive independently of others.
I think the trick is to be interdependent rather than codependent. What's the difference?
Being interdependent is about being in a community, whether that is a community of two, like a love relationship, or a family or a workplace.
Wherever we interact with others we become interdependent with them. That's a responsibility, but it can also be a joy. We count on each other to fulfill certain tasks from which the entire community benefits.
In a codependent relationship the needs of the individuals cannot be honored. In an interdependent relationship the individuals support each other. That's the difference.
If we strive to be independent in our thinking and interdependent in our relationships we will never become codependent.
The week I wrote two posts for tarot readers in our Tarot Topics Community Blog.  I wrote about using tarot to make predictions in Predicting an Uncertain Future.
I also wrote about tarot's power to give us information, even when we don't know the context of the question. Read Can you give Answers without Information?
Also on our Community Blog Joanne Matthews share some personal thoughts about being a tarot reader, and the on-line tarot community. Read her post, The Way I See It.
On Tarot Trends, my personal blog, I wrote about our spiritual tools and knick-knacks, how they help us and when they hurt us. Read Tools and Trappings.
On the Dark Forest I wrote about relationships, and my problem with the term "Soul Mate." Read True Love beats the Mythical Soul Mate Every Time.
From Around the Web
Mary Wilson was my guest on the Psychic Café this past Sunday. Check out her new project, Muse Camp. There are free and premium programs for those who want to write or to become better writers.
It's the beginning of the month, so check out some divinatory forecasts for July!
Try Zuri's Numerology forecast, as well as her July Starcast. Zuri did Tarot Scopes for July as well!
Arwen also did a podcast of July Tarotscopes, performed with the Gaian Tarot.
An Independence Day Tarot Spread
Use this tarot spread whenever you are evaluating your journey toward personal freedom and self-reliance. You can use this spread with any tarot deck or card oracle.
Lay the cards out in a row, left to right.
Card One: Who I am right now.
Card Two: What I hang on to emotionally that doesn't serve me.
Card Three: How I feel about myself right now.
Card Four: What I need to do to foster personal freedom and self-reliance right now.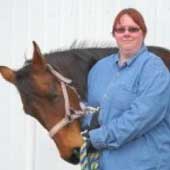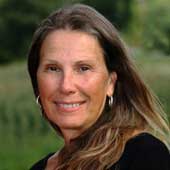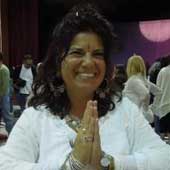 What's up at the Psychic Café?
On Sunday, June 30th I was thrilled to welcome Mary Wilson as my guest.
Mary is the editor and founder of Jupiter Gardens Press, the publisher of my two tarot books.
Mary is also The Muse Charmer, working to help writers develop their voice, style, inspiration and confidence.
We learned a lot about writing, publishing and finding our guardian muse! Check out the show in archive on the Tarot Topics news site.
Our next show, July 7, will feature Mary Anna Abuzahra.
Mary Anna is a tarotist, astrologer, archer, environmentalist and more! We will also have some music with the multi-talented Ambika Devi and some great tarot talk!
For more information, visit our show info page, and don't forget to like us on Facebook!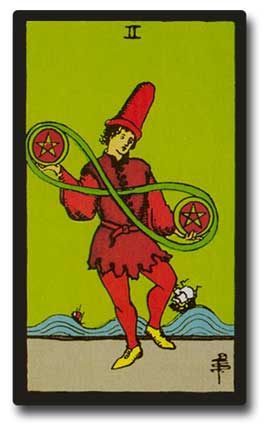 Your one-card reading for the week is the Two of Pentacles. 
The Rider-Waite-Smith image shows a jauntily dressed man juggling two pentacles within a leminscate (infinity symbol). In the background we see ships on a rolling sea.
This card can describe or predict a busy time, and a time of limited resources. You may be working two jobs or trying to honor many commitments. There may be less money coming in than you prefer.
The important thing to remember is this. Although your time and money may be limited right now you have the skill, ability and grace to juggle and make it all work.
Keep your sense of humor, work hard and know that you can juggle everything successfully for as long as you need. Throughout this busy time you will have everything you need.  Don't worry about running out of time or money. Just keep doing what you need to do.
Everything will be just fine.
Sunday, July 7, 9 pm
Christiana's Psychic Café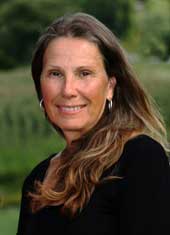 Astrologer and tarot reader Mary Anna Abuzahra will join us on the Psychic Café.
Mary Anna is a true renaissance women – her interests and activities span everything from astrology to Goddess spirituality to archery.
She will have a lot of information and a great perspective to share with us.
Visit the Psychic Café show page for more information.
Thursday, July 11, 7 pm
Premium Webinar
An In-Depth Journey into the Major Arcana – The Material World
Tarot Grandmaster Christiana Gaudet has developed a system for learning and understanding tarot that will help each tarot seeker use the cards not only as potent tools of divination, but also as tools for spiritual growth.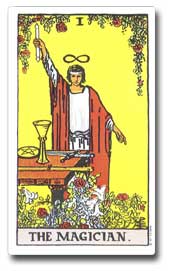 With this system, card meanings are easy to remember, and the lessons of each card are easy to understand.
Beginners will develop a solid foundation for their tarot study. Experienced readers will discover new ways to utilize tarot.
Christiana's virtual classroom is accessible using your computer or your telephone.
In this on-line presentation, students will develop an understanding of The Fool, and the first seven cards of The Major Arcana. These cards hold the secrets of career, relationships and personal mastery.
Students will learn the astrological, numerological and elemental associations for each card. Students will contemplate the Fool's Journey through these seven cards, and discuss how the lessons of each card apply to common experiences in modern life.
The first seven cards are a map for mastering the material world. Students will learn the invaluable philosophies inherent in these cards.
Armed with a complete understanding of each card, students will have an easy time learning ways of interpreting the cards when reading for themselves and others.
For more information and registration, visit the event listing on the Continuing Education website.
Sunday, July 14, 9 pm
Christiana's Psychic Café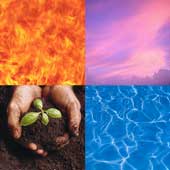 A panel of experts will help us understand the metaphysical significance of the four elements, Earth Air, Fire and Water.
We will see how working with the elements can help us learn esoteric traditions such as tarot and astrology.
We will find healing, balance and inspiration by making a personal connection with the Four Elements.
For more information visit the Psychic Café page on Facebook.
Monday, July 15, 7 pm
Free Webinar
Basic Psychic Development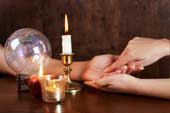 Christiana believes that everyone is psychic!
The challenge is to figure out what your gifts are, and to learn to develop them.
Professional psychic Christiana Gaudet will share the basics with you.
In this exciting webinar you will learn about psychic gifts, psychic tools and simple exercises you can do to strengthen your own psychic abilities.
Whether you are a professional psychic reader or simply want to learn to be more intuitive, you will enjoy this thought-provoking webinar.
For more information, visit the event listing on the Celebrate Spiritual Growth website.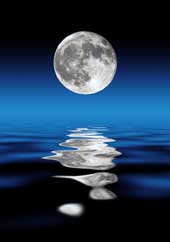 Thursday, July 18 8 pm
Aphrodite's Kitchen
Christiana will join Luminaria Star on Aphrodite's Kitchen, a webcast on the Para Encounters Network, for the monthly Full Moon Howl.
Full Moon Howl features a panel of women who gather to talk about the issues of the day.
Expect humor, wisdom and wit as Christiana shares stories and insights with the panel and audience.
Tarot parties and private readings at your home or office are available throughout Florida. Call for more information or to schedule your event.