Tarot by Christiana Weekly Newsletter 7/17/2013
Tarot by Christiana Newsletter
          July 17, 2013      
Ready, Set, Grow!
When we were children folks would always comment on how fast we were growing. Now we are adults we worry about growing fat and growing old.
We can't stop aging, but we should never stop growing. There is always something new to learn, whether a new skill or a new life lesson.
When things hurt us and disappoint us, there is opportunity for growth. When we take the time to pursue new interests, we learn and grow.
People may not acknowledge our growth the way they did when we were kids, but they'll see it. Most importantly, our growth makes a difference in our own quality of life.
Five Ways to Nurture Growth
It's easy to become stagnant or to get stuck in a comfortable routine. Our growth relies on our ability to try new things.
Sometimes fear and inertia take away our motivation to actively grow and learn. The way forward is to be proactive.
Here are five ways to nurture your growth.
1.       Know that every heartache is an opportunity for growth.
2.       Read a book.
3.       Take a class.
4.       Be open to new experiences.
5.       Actively work to meet new people.
Pushing out of the comfort zone isn't always easy. But it's always worth it.
Christiana in Orlando
I am always available for parties and events in the Orlando area. However, I will be staying in Orlando from September 17-22. During that time parties, classes and housecalls will be available at special rates. Call me at 561-655-1160 to book yours!
Measure Your Growth With Tarot
Remember when your parents would stand you against a door jam and record your height with a pencil? You could see how much you had grown, and how long it had taken.
Here is a simple tarot spread that can help you to see where you were, and where you are now.
Think about an area of your life – career, relationship, spiritual – wherever you have been focusing on growth.
Pull one card to show you where you were six months ago.
Pull another card to show you where you are now.
If you want, to can gain more information by pulling cards to answer these questions.
Where will I be in six more months?
What do I have to do to grow more quickly?
What do I need to give up to help me grow?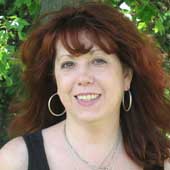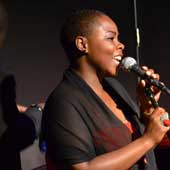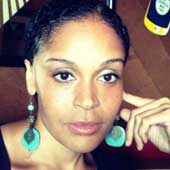 What's up at the Psychic Café?
On July 14th our topic at Christiana's Psychic Cafe was the Four Elements.
I spoke about the Four Elements from the perspective of tarot, astrology and magick. I talked about the metaphysical properties of the Four Elements and ways to connect with them.
Kendra Williams was our musical guest. She played an original song called "Rain."
I was delighted to interview Helene Martz to discover her views and practices regarding the Four Elements in her spiritual traditions.
Watch the show in archive on the Tarot Topics news site.
On July 21 our topic will be "Tarot Innovations."
I will be interviewing four members of the tarot community who are doing something innovative with tarot.
You will meet Karen Bentley who combines theatrical improv with tarot for a unique presentation called "Tarot on your Feet."
You will also meet Reenee Cummins, a tarotist who is using her skills as a scientist to track tarot's predictive capabilities.
Dax Carlisle will also be joining us. Dax has recently founded "Rainbow Psychics," a unique online psychic service specifically for the gay community.
Finally, we will hear from Shaunna Peterson, a sign language interpreter who reads tarot for the deaf community.
For more information visit the Show Info page, and don't forget to like us on Facebook!
Christiana in Connecticut and Pennsylvania
I will be in Connecticut from August 2 to August 10.
All psychic party timeslots have been booked. To those of you that have booked parties, thank you! I can't wait to see you.
I am mailing confirmation letters to you this week. If you have any questions about your party don't hesitate to call.
I do have a few timeslots available for housecalls if you and a friend would like a reading in your home. Please call me to schedule yours.
For my friends in Pennsylvania, I do have a couple of opportunities to do parties for you. Call me or email me if you are interested.
My phone number is 561-655-1160. I am looking forward to visiting the Northeast!
Your One-Card Weekly Reading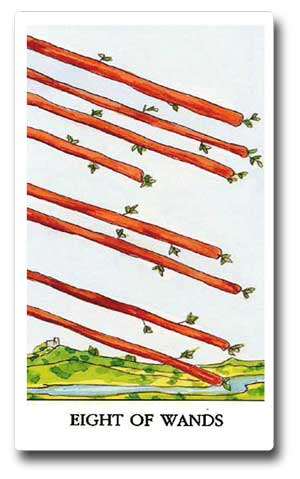 Your one-card reading this week is the Eight of Wands.
Here we see eight wands flying through the air. We can't see where they came from, or where they are going.
The Eight of Wands is a card that indicates swift motion. In a reading, it can tell you that something is coming quickly, or encourage you to take swift action.
Traditionally, this card can also indicate a message on its way to you.
Spiritually, the Eight of Wands reminds us that sometimes even when we have limited information we still need to act. There is a need to have faith in the process, and faith in our own actions.
The Eight of Wands reminds us that nothing stays still for long – change is always happening around us. We need to be part of the change, or we will be left behind.
A Reading With Christiana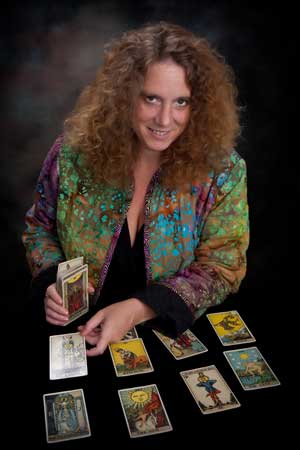 A reading with me provides you with an overview of your life and insights into your past, present and future. I will give detailed information about your relationships, career and spiritual path. You can even receive messages from loved ones in spirit!
No matter how difficult your situation, I can help you find a solution to every problem. With compassion, humor and intelligence we will explore your questions and help you find balance, peace and success in your life.
Your reading can help you heal from past events and prepare you for your best possible future!
I am available to do readings by phone or Skype seven days a week. Simply call 561-655-1160 to make your appointment.
Payment is easy because I accepts all major credit cards. You will receive a recording of your reading at no extra charge.
I'm looking forward to speaking with you soon!
Upcoming Events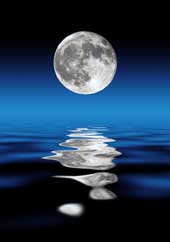 Thursday, July 18 8 pm
Aphrodite's Kitchen
Christiana will join Luminaria Star on Aphrodite's Kitchen, a webcast on the Para Encounters Network, for the monthly Full Moon Howl.
Full Moon Howl features a panel of women who gather to talk about the issues of the day.
Expect humor, wisdom and wit as Christiana shares stories and insights with the panel and audience.
Sunday, July 21, 9 pm
Christiana's Psychic Café
Tarot Innovations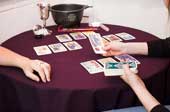 Christiana will talk with professional members of the tarot community who are doing unique things with tarot!
See what Shaunna Peterson, Reenee Cummins, Dax Carlisle and Karen Bentley are up to, and how they are redefining tarot!
Find out more on the Psychic Café Facebook Page.
Tuesday, July 23, 7 pm
Free Webinar
Global Tarot Circle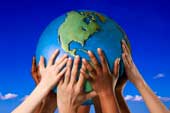 If you have an interest in tarot please join us for an hour of online tarot fun, fellowship and study.
We share readings and learn about the cards as an informal and friendly group.
For log in information please visit the Event Listing on the Tarot Circle website.
Thursday, July 25, 9 pm
Pagan Propensities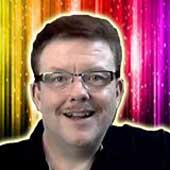 Christiana will be a guest on Tidal Miller's show on the Para Encounters Network.
Tidal has had some interesting guests on his show, including Selena Fox.
See what questions he has for Christiana!
Sunday, July 28, 9 pm
Christiana's Psychic Café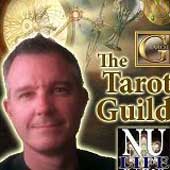 Join us for an encore presentation of the Psychic Café.
We'll be replaying our show from March 10th, 2013 with Dax Carlisle and music from Robin Renee.
Visit the Psychic Café page for more information.
Tarot by Christiana Gaudet
christiana@tarotbychristiana.com
561-655-1160
866-99TAROT (866-998-2768)
Skype: tarot.radio
Private readings and instruction are available by appointment. 
Tarot parties and private readings at your home or office are available throughout Florida. Call for more information or to schedule your event.