Operation Crystal Ball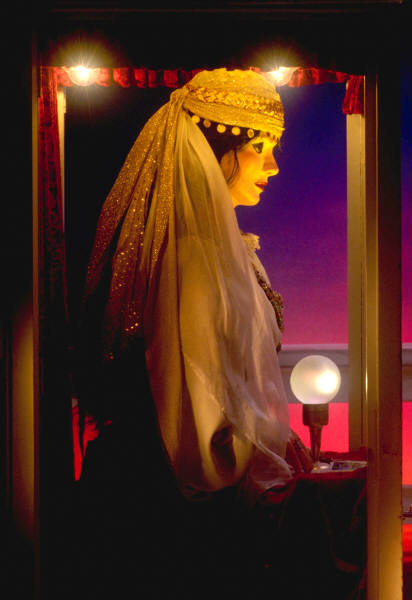 In a sting dubbed "Operation Crystal Ball," Gypsy psychic Linda Marks and her family have been arrested for running scams in South Florida and New York.
The Miami Herald,  ABC News and other news sources, report that the Marks family bilked senior citizens, worried mothers and ill people out of $40 million dollars.
Marks and her husband were already on probation.  The Herald, and Fox 29 News in West Palm Beach speculate that Marks might actually spend time behind bars.
Linda Marks refers to herself as a Gypsy.
Earlier this summer, Sylvia Mitchell answered similar charges in Connecticut and New York.
I expressed my concern about these unsavory practices of these fraudulent psychics in my personal blog.
Typically, the arrests of Gypsy fortunetellers don't lead to convictions, or jail time.  Their victims fork over the cash, jewelry and cars of their own free will, after all.
Operation Crystal Ball resulted in the arrest of at least nine members of the Marks family.
News stories of arrested Gypsies are commonplace throughout the United States.  The practice of charging money to lift curses, cure the sick, reunite lovers and appease angry dead relatives is well known.
Yet, there are new victims every day.
The reason for that is simple.
These Gypsy swindlers are well trained in the art of fear and manipulation.  Many of them are psychic enough to give a good reading, and to zero in on a clients' Achilles heel.
In the Marks case, as in every case I have ever seen, the news media fails to report a couple of key points.
The first is that many of these practitioners come from a culture and tradition that supports and encourages these practices.
The second is that there exist competent professionals who use the same tools as these heinous criminals, but do not employ the same tactics, and do not have the same goal of encouraging frightened clients to hand over big money and gifts.
It is easy to spot deceitful practitioners even before they ask for the family fortune, if you know their tactics.
Gyspy fortunetellers change their names, often.  They usually work under very common Anglo-sounding names.  Often their last names begin with the letter "M," like Mitchell, Miller and Marks. 
By contrast, serious tarot professionals spend a lifetime building their reputation, and tend to hang on to their names with pride.
Gyspy fortunetellers often work out of flashy storefronts with neon signs in order to attract people.  Reputable readers often work from more discrete locations, and count on good word of mouth to bring in new clientele.
Only time will tell if the Marks family will be forced to cease their pernicious behavior.
It doesn't take a psychic to know that, no matter how many of these Gypsies are exposed, there will be plenty more to take their place.
It is up to the consumer to beware, to be well-informed, and to choose their metaphysical practitioners carefully.