Elementing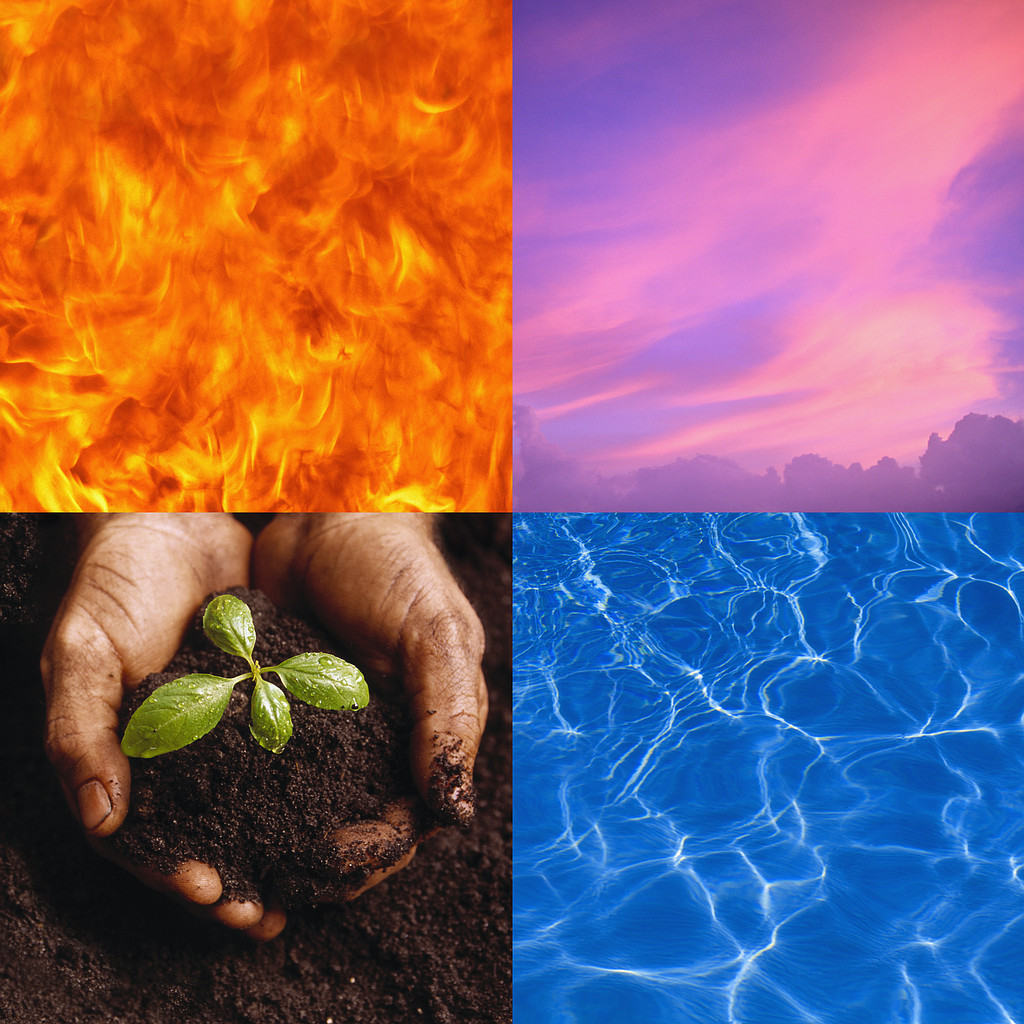 A few months ago I posted about the new trend of "Earthing." Earthing is a practice of consciously connecting to the Earth. In that post I recognized the importance of making that connection, but was dismayed for two reasons. First, I hate it that we have grown so apart from our planet that we have to teach people to do what should come naturally to all of us. Second, I am always suspicious of New Age fads. Connecting to the Earth shouldn't be a fad; it should simply be part of life.
Today I have another point to make. Not only do we need to connect to the Earth; we need to connect, both physically and spiritually, to all the four elements.
I can't imagine that we would call connecting to Fire "Firing," or connecting to Water "Watering." Firing, watering and airing all mean something else.
But just as we need to make a conscious connection to the Earth, we need to connect with Fire, Water and Air.
I've often wondered if some of our common addictions might be exacerbated by our lack of connection to the four elements. If we could dance around a fire every night would we still feel the urge to smoke? If we could skinny-dip in a lake, river or ocean every day would we still drink too much?
Every day in our modern world there are many ways to connect with the elements. Burn candles, fly a kite, and take a shower. We do these things anyway. If we do them consciously, we will make that important connection to the elements. By making that connection to all four elements we will be more balanced, happier and healthier.