Bufalina: Not Your Usual New Haven Pizza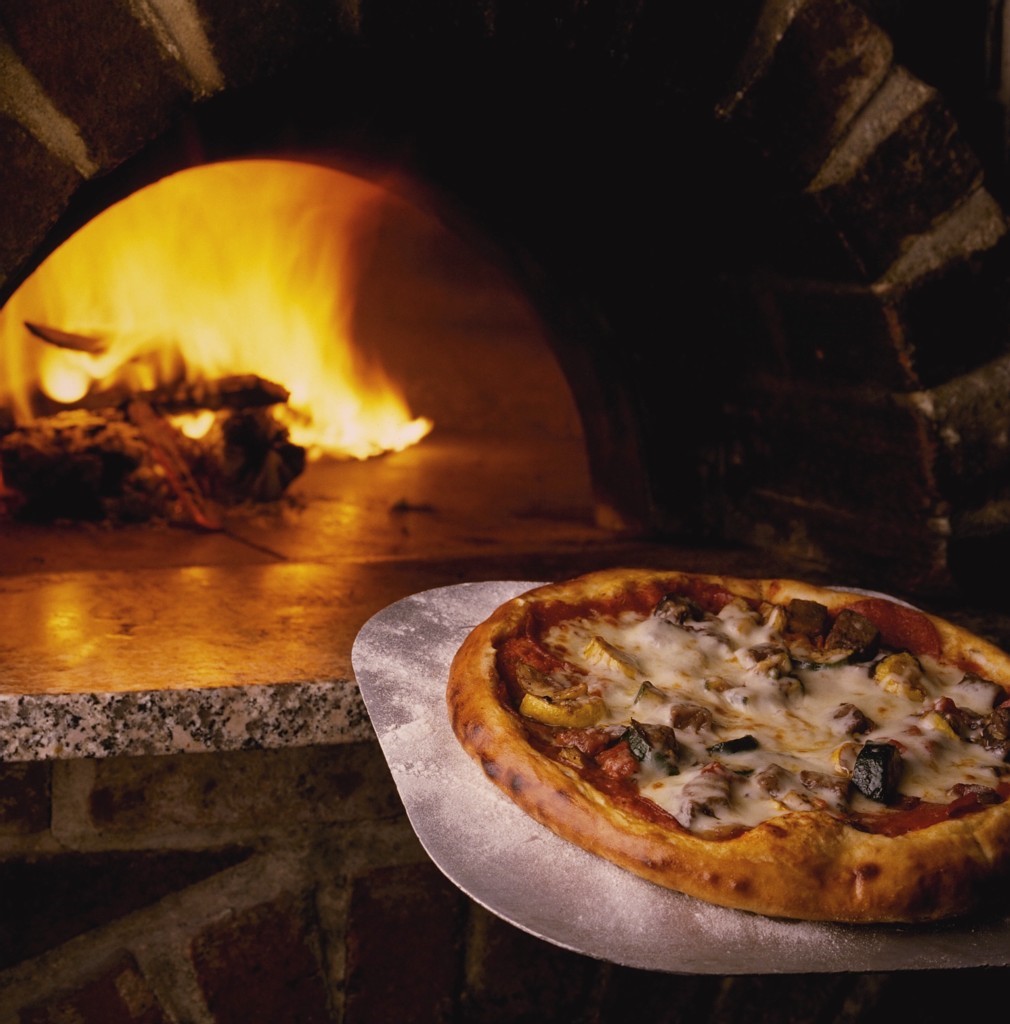 "New Haven Style Pizza," or "apizza," is so much of a thing it has it's own Wikipedia listing. For the record, I choose Modern Apizza when I'm back in New Haven.
During my recent summer trip to Connecticut I discovered a new pizza restaurant in Guilford that really stretched me outside of my pizza comfort zone in the most delectable way.
Bufalina Wood Fired Pizza on Boston Post Road is in a charming quintessentially old Connecticut building, with outdoor seating in season. The dining areas are rustic but comfortable.
You can bring your own wine. Bring your own wineglasses, too, if you don't want to drink out of the plastic cups they are happy to provide.
The menu is limited, and changes seasonally. I just read their new fall menu with a tear in my eye. Where is that fabulous white pizza with fig and gorgonzola and bacon?  I guess if I make it back before the menu changes again I will have to try the "Zucca," which is a pie with roasted autumn squash, sage oil, fontina and sausage. That sounds good, too.
My friend and I ordered two pies to share, and a salad. Everything was fresh and delicious. We had a few slices left over to take home for breakfast.
No matter how it changes, the Bufalina menu seems to offer something for the pizza traditonalist, something for the vegetarians and vegans, and something for the culinarily adventurous. For me, fig on a pizza was a pretty big leap, but fig with gorgonzola and bacon was too crazy not to try. When would I ever get another chance to taste something like that?
Now my question is, when can I have it again?
I will make sure to visit Bufalina the next time I'm in Connecticut.