Etiquette for Free Reading Livestreams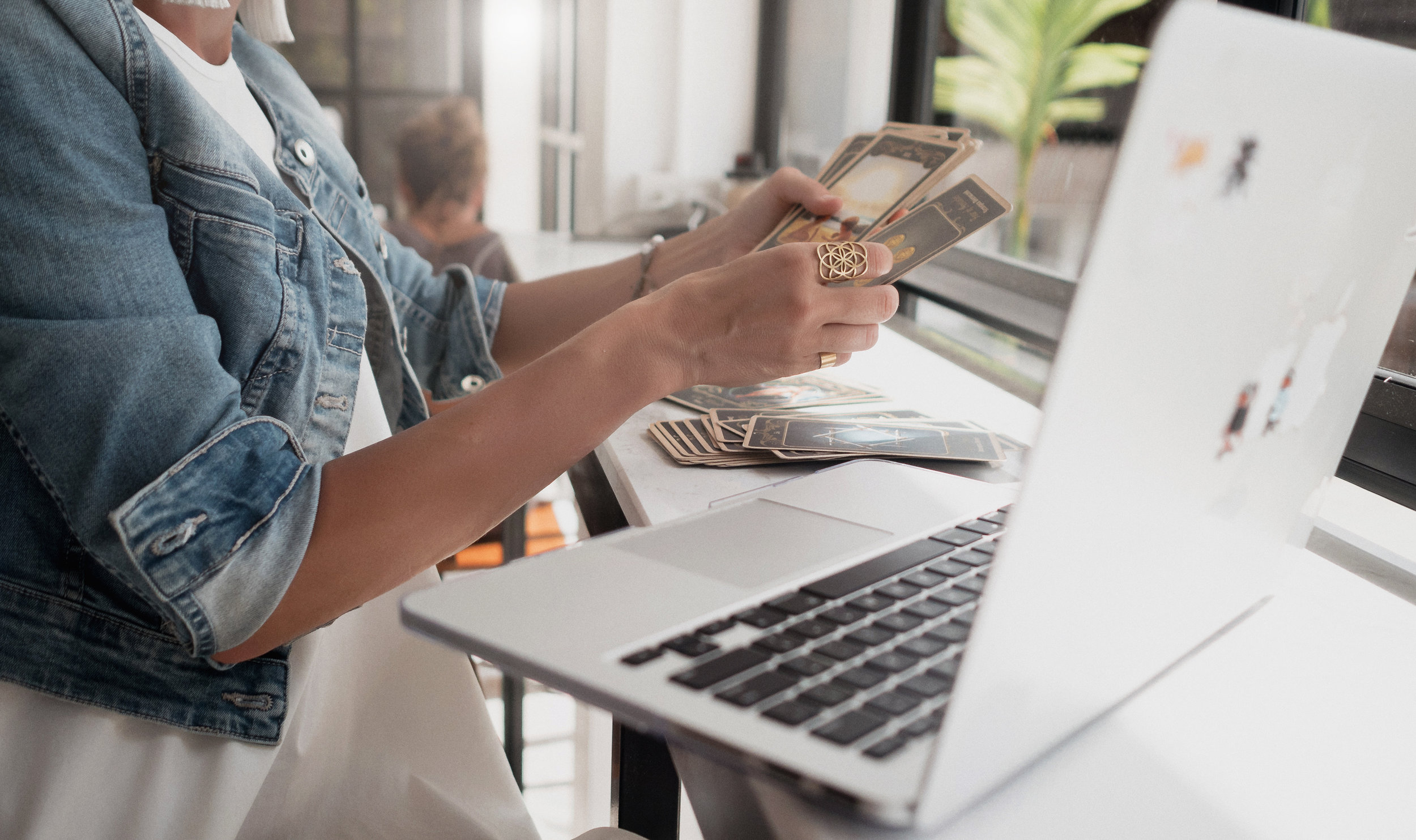 Etiquette for Free Reading Livestreams
Everyone knows how important internet etiquette is. Without it, we would misunderstand each other more than we already do!
Recent advances in tech have given us all the opportunity to be video stars; we can livestream on Facebook, YouTube and Instagram with the push of a button. This has revolutionized social media, especially in the world of tarot readers, mystics and psychics.
Now, free mini-readings on livestream is a regular thing. I don't have time to do a lot of these, but when I do it reminds me of my days as a psychic on FM radio, reading for callers. The only difference between radio and livestreaming is that, on the radio, there was always a DJ to establish and enforce the rules.
Many social media groups have specific rules for how their live sessions should be. Often times the reader will establish a protocol in their video description. Of course, the first rule of etiquette here is to read and follow the established rules.
Yet, even when there aren't established rules, there are some rules of common sense that I think will apply virtually everywhere.
First, if it's a busy thread (and they usually are) don't double-dip! If you have asked a question and had it answered, don't ask another during that session unless further questions are requested. That's good manners anywhere. Let someone else have a turn!
Second, a free mini-reading is not the same as a professional reading session. Don't ask about your job, your love life, your dog and your haircut all in one sentence and pretend that's a single question. If you have that many questions, schedule a session with a pro.
Third, if the reader has specifically asked for questions, honor that reader by asking an actual question. In a paid session it is perfect okay to rattle off keywords instead of questions, like love-life, job, money. In a free mini-reading livestream, keywords don't equal questions. Take your time to type out your question. This will give the reader a greater ability to give you the information you need in the shortest period of time possible.
Don't hop on the comment thread asking, "Can you read me?" or "Can I ask a question?" Simply follow the instructions and ask the question according to the format laid out in the session description or follow the lead of those who are asking questions and getting them answered.
Don't think that a two-minute reading on a livestream is the same as a professional session. It's a sample. It's meant to be helpful, but it's not a replacement for deep one-on-one work. These live sessions do give you a great opportunity to see the style of many readers and to choose the ones you would like to work with professionally.
You can check out an archive of a free reading livestream session on my Facebook business page. Hit 'Like' while you are there, so you can be alerted the next time I go live!