Cha Cha Japanese Café - A Hidden Treasure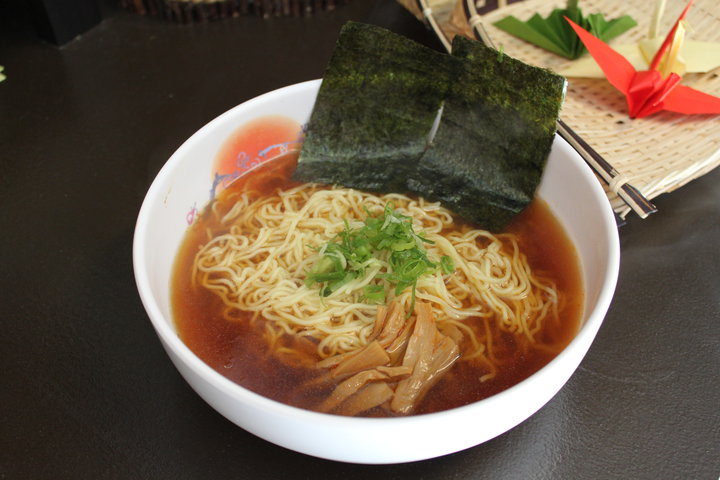 Cha Cha Japanese Café
155 South State Rd 7
Wellington, FL
Cha Cha Japanese in Wellington, FL is a very special hidden treasure. It is small, and in the back of a plaza. Boxes of Pocky are available at the counter and the TV in the corner is tune to an all-Japanese station. Your anime-loving teen will be in heaven here.
If you like real Japanese food, you will be in heaven, too. The prices are reasonable and the service is fast and friendly. Cha Cha is family-owned and serves the local Japanese community.
We ordered tea which turned out to be a traditional teapot of smoked green tea. The miso soup and seaweed salad were amazing. My friend and I split a bowl of hot and sour Ramen. It was super spicy but really delicious.
For our main course my friend got teriyaki chicken, which came with broccoli and sprouts. It was a lovely presentation, and delicious.
I got the Ten-Don, which is tempura and rice. I also couldn't resist a vegetarian sushi roll.
With everything we ordered we had a feast of flavors and textures. Everything was beautifully prepared and presented.
My favorite was the sushi, which was fresh and inexpensive. The next time I want to eat a sinful amount of sushi I know exactly where to go!