Full Moon Cards and Conversation in Palm City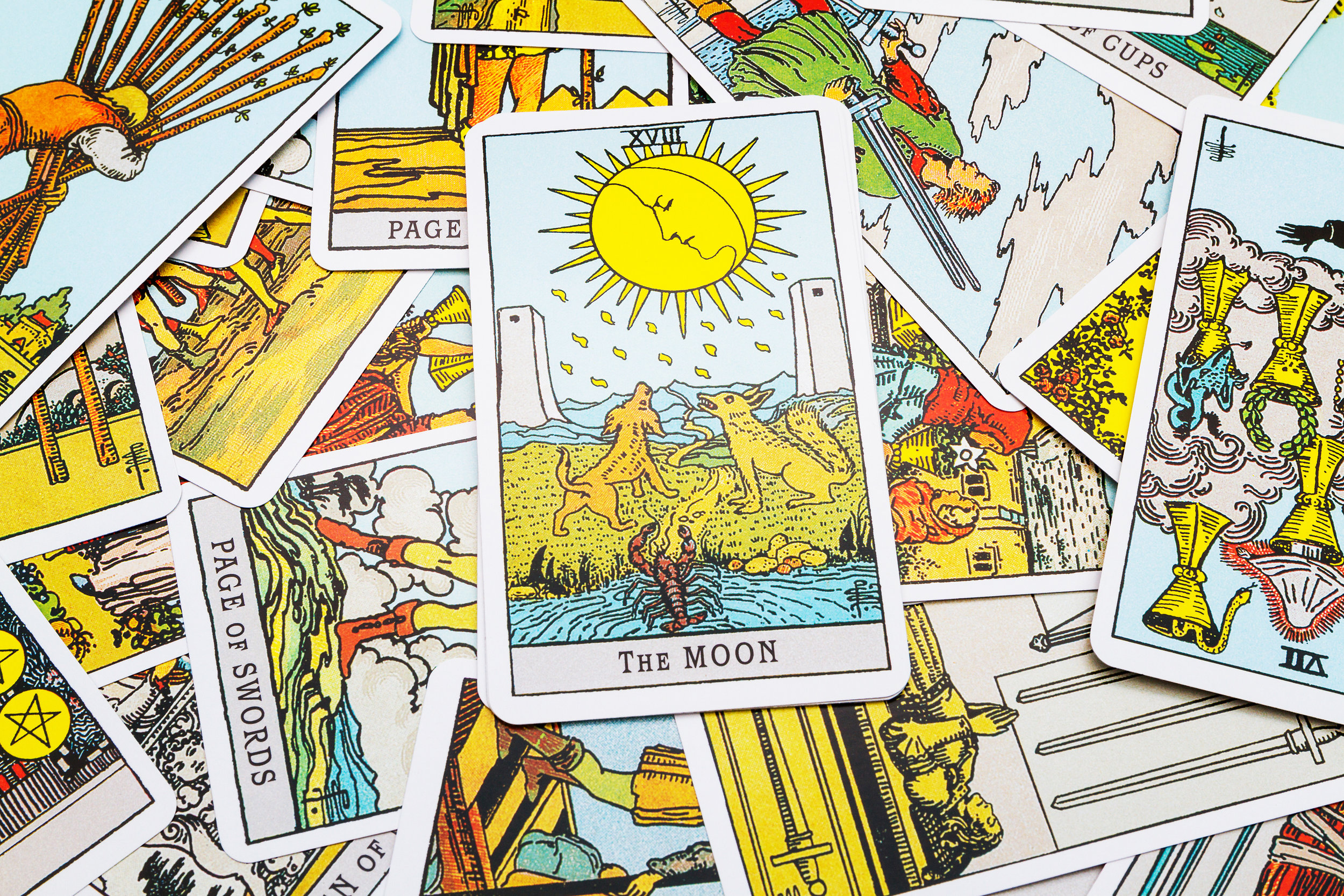 Tarot Circle of the Treasure Coast Meetup's "Cards and Conversation at Panera Bread" happened yesterday, August 26, on the full moon.
I didn't plan if for the full moon; it just happened to be a Sunday afternoon I had free.
Here in South Florida, August is considered the height of off season. Yet, we had 21 people at our meetup! The energy of the large group was inspiring!
In honor of the full moon, we discussed Major Arcana 18, The Moon.
Then, we each did a two-card full moon tarot exercise, pulling one card at random to discuss what we needed to manifest, and another card at random to discuss what we will need to release as the moon begins its waning cycle.
For our final exercise we performed group readings for two members who each had a burning question.
The value of in-person tarot meetings can't be understated. The joy of meeting with like-minded people and the opportunity to learn new things about tarot, spirituality, ourselves and each other is vital. Sometimes, in our tarot groups, we make lifelong friends. Sometimes we make business connections. Often, we find the knowledge, insight and information we need to move us forward on the journey of healing and enlightenment.
Our next Cards and Conversation meeting at Panera Bread in Palm City will be October 7, from 4 pm to 6 pm.